Waterford Area Partnership works with disadvantaged communities and identified target groups with the objective of overcoming barriers to them sharing equally in the economic, cultural and social life of Waterford.
Goal 1:
To support and resource disadvantaged communities and marginalised target groups to engage with relevant local and national stakeholders in identifying and addressing social exclusion and equality issues
Goal 2:
To support individuals and marginalised target groups experiencing educational disadvantage so they can participate fully, engage with and progress through life-long learning opportunities through the use of community development approaches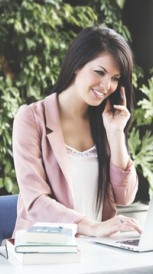 Goal 3:
To engage with marginalised target groups/individuals and residents od disadvantaged communities who are unemployed but do not fall within mainstream employment service provision, or who are referred to SICAP, to move them closer to the labour market and improve work readiness, and support them in accessing employment and self-employment and creating social enterprise opportunities.
Target Groups
The Partnership provides support to target groups and all communities regarded as socially excluded. The target groups that the partnership supports are as follows:
Children and families in disadvantaged areas
Lone Parents
New Communities(including refugees/asylum seekers)
People with disabilities
Roma
The Unemployed (including those not on the live register)
Travellers
Young unemployed people living in disadvantaged areas
NEETs – Young people aged 15-24 years who are not in employment, education or training
SICAP
The Social Inclusion and Community Activation Programme (SICAP) 2015-2017 is funded by the Irish Government and co-funded by the European Social Fund and includes a special allocation under the Youth Employment Initiative.
Testimonials
"Over 70 people turned up for our planting day, young and old. It was more than we could have imagined it to be. The pastoral council had some buns tart and brack left over and gave it to us. Great buzz around. The ripple effect across the community has been massive. Thank you for your support" – Clonea Power Development Committee